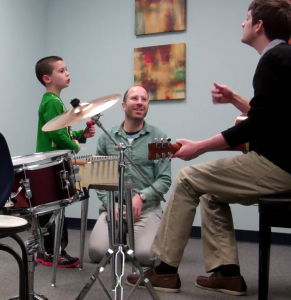 Hi all
EARLY BIRD Registration for IMCAP-ND CMTE Course at Howard Community College ends on April 15th!
Seating is LIMITED. Early registration is encouraged in order to secure your seat as well as your early bird discount rate.
Are you interested in learning more about working within a Developmental Relationship-based Music Therapy Model? Here's an opportunity to do so while earning 35 CMTE Credits! The IMCAP-ND CMTE Training provides music therapists with a clinical framework to assess client's developmentally in musical-play. The IMCAP-ND embraces the understanding that affect and emotional experiences are the key to developing healthy foundations for learning.   
 You will learn to:
Create musical experiences that target specific musical areas that deal with

A) Social-Emotional Skills
B) Cognitive and Perceptual Skills
C) Preferences, Efficiency, Arousal Levels

Observe, assess, and score target responses within the context of relational musical-play
Create and write individualized goals and treatment plans
Communicate assessment findings to caregivers and healthcare professionals
Gain a deeper understanding of your musical tendencies and habitual responses as a musician and music therapist
There is just about 2-weeks remaining for the EARLY BIRD REGISTRATION for the upcoming IMCAP-ND CMTE Course at Howard Community College, Columbia, Maryland. 
By registering for this course you will receive complimentry Developmental, Relationship-based Music Therapy course materials (as  well an opportunity for discounted supervision/coaching): 
Receive 50% off IMCAP-based reflective supervision for up to 5 supervision sessions
A 10-pack of IMCAP-ND Rating Scale Booklets
IMCAP-ND Work Guide that includes:
Musical resources for the music therapist
Quality of Interaction rating chart
Procedural work phase check list
Clinical sample of IMCAP-ND rating scores (Scales I, II, & III)
IMCAP-ND goal bank
Clinical techniques guidelines (procedural phases and music domain areas)
The IMCAP-ND 2-day CMTE course with post-course assignments provides an opportunity to earn 35 CMTE Credits. This course will be held at Howard Community College in Columbia, MD on May 2nd and 3rd.
Click HERE for more information!
Thanks for your interest!
Musically,
John