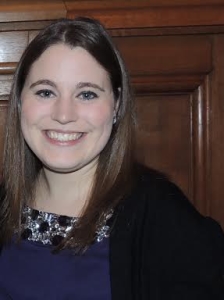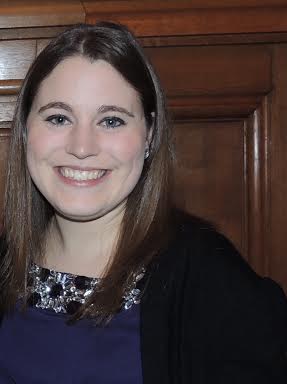 Hi all,
I'm happy to share a guest post authored by Kaitlin Emmert, a music therapy student/intern from the University of Evansville studying under the guidance of Dr. Kathleen Murphy.  Based on her experiences and education, Kaitlin shares her philosophy and thoughts towards defining music therapy. Thank you Kaitlin for sharing your ideas on this very important topic!
I believe music is uniquely only adequately defined through experience of music itself.  A definition in words cannot contain it, as it is a mixture of sound, silence, expression, emotion, both the physical and the non-physical.  Because of its incredible characteristics, music is able to touch all aspects of a person:  body, heart, mind, and soul.  This is why I believe it is perfect for therapy.  Music is not simply a cause for an effect or groups of sounds and words passing through time or even simply a beautiful melody.  Music, by its very nature—a complex yet simple one—benefits people in several ways at once.  Isolating a problem may lead to a risk of being blinded to the person as a whole; this is why I believe it is important to treat the entire person—body, mind, and soul—in therapy.  Music is capable of doing just that.  Whatever the goal in therapy, the music is present and can touch, and therefore benefit, all aspects of a person, from the problem and beyond.  My belief that music can be present in all things shows through in my person-centered, humanistic approach to music therapy.  I recognize the importance of being aware of and using aspects from other approaches, including cognitive, behavioral, and psychodynamic.  However, I believe a combination of these is best, keeping the truth that a person is not defined by only his behavior or thoughts or physical body but by a combination of all of these plus his spirit, at the center of therapeutic practice.  Similarly, music cannot be defined by only its volume or tonal range or type of sounds.  Therefore, this fosters my humanistic viewpoint that the entirety of the phenomenon of music is most effective when treating the entirety of the human person.
Music therapy is the evidence-based practice of working with a person musically to achieve developmental, psychological, physical, emotional, or spiritual goals.  The therapist and client are in a relationship with each other, united by the music.  Music is not simply a tool in therapy; it is present in the relationship and in each therapy session.  Music therapy is unique because it combines the physical and non-physical, uses a medium that can be creatively altered and individualized to each person, and has no limit to its potential benefits to a person's body, mind, and soul.
Thank you for reading!
Best,
Kaitlin Emmert
Contact Kaitlin via email: kaitlin.emmert@gmail.com
Kaitlin's Bio
Kaitlin completed her music therapy coursework at the University of Evansville in Evansville, Indiana, where she majored in music therapy, minored in psychology, and completed Suzuki pedagogy training.  She is currently a music therapy intern at University Hospitals Case Medical Center in Cleveland, Ohio, under Dr. Deforia Lane.  After finishing her internship, she looks forward to pursuing a career as a music therapist and continuing to spread her passion for music to all she meets.