DIR 101: An Introduction to DIRFloortime 
This is an introductory course that reviews the theoretical framework, scientific evidence, and scope of application of the DIR model and Floortime. This is the class to begin your DIRFloortime learning journey!
The DIRFloortime Model is a developmental relationship-based approach that helps guide clinicians towards facilitating a comprehensive assessment and intervention plan tailored to meet the unique challenges and strengths of clients. The focus of the Model is centered around helping clients develop social-emotional capacities within the context of relationship as opposed to simply focusing on isolated behaviors. Floortime is the centerpiece of the model that involves the therapist providing developmentally appropriate relationship-based experiences, while considering the client's individual differences, in order to foster social emotional development.
Pre-requisites or Educational Requirements: None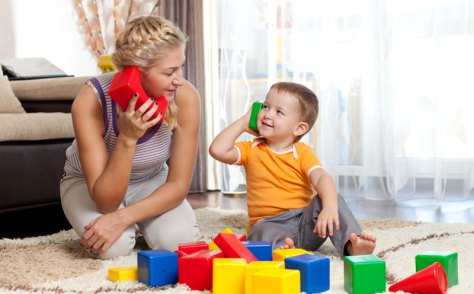 Training Purpose
This introductory training will introduce and examine the Developmental, Individual difference, Relationship-based (DIR) model, which is an established and recognized framework to understand a child's development that was developed by Dr. Stanley Greenspan.  DIR explains a child's developmental stages, individual differences, and the role emotion and relationships have in a child's development. The training will present an introduction to the DIRFloortime approach, with the developmentally appropriate interactions, interventions, and practices geared to each child's developmental profile. The DIR model is applicable for all children and the DIRFloortime approach is particularly used as an intervention for children with Autism and other developmental disabilities.
Learning Objectives
Participants successfully completing this course will be able to:
Identify common features of autism and other challenges of relating and communicating
Identify the key features of relationship-based approaches
Explore 6 Functional Emotional Developmental Capacities (FEDCs) in the DIR® model and potential challenges that children face at each capacity
Understand the "I" in DIR – individual differences and how health, sensory processing, and regulatory challenges can impact a child's development
Discuss key principles and basic strategies of Floortime
Understand the role of relationship and family in the DIR® model
Understand the essential role of affect as it is related to the D, the I, and the R
TRAINING NEAR YOU
If you are interested in hosting an IMCAP-ND training near you, please email us at info@dmhmusictherapy.com
Completion of this course satisfies the DIR 101 course required for the DIRFloortime certification through the Interdisciplinary Council on Developmental and Learning (ICDL).