DIRFloortime Support Services for Families and Professionals  
DIRFloortime is a comprehensive assessment and treatment approach that is based on an understanding of how processing challenges affect learning, socialization, communication, behavior and the developmental process through which children develop the foundational skills for all interactions. Interactive play is used to foster children's shared attention, engagement, reciprocal communication, problem solving, and reasoning to help them move up the developmental ladder. The approach is supported by theoretical, research-based methods, and clinical application. The main focus of the DIRFloortime Model is to build healthy foundations for social-emotional development and learning capacities rather than focusing on isolated behaviors. Our DIRFloortime model program involves orienting parents, evaluation, developing a home-base plan, and parent coaching.
*****All of our services may be provided in-person, by phone, or via video-conferencing
DIRFloortime Sessions/Parent Coaching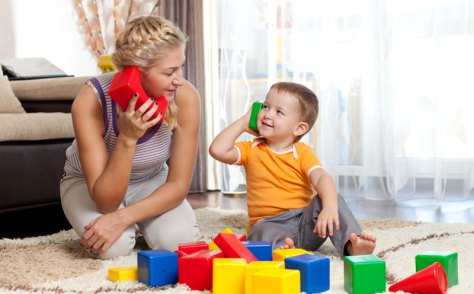 Initial Meeting (1 hour): Orienting parents to the DIRFloortime Model and and interviewing regarding developmental history (this meeting does not involve your child). Parents will be asked to bring copies of all prior assessments, evaluations, IEP, etc.
2nd meeting/Evaluation (1 hour and 15 mins): One parent will be asked to play with their child in an unstructured manner. During the parent-child play session, the therapist may offer suggestions to help  foster interaction and engagement. Play sessions are recorded, observed and scored using a standardized DIRFloortime evaluation instrument, the Functional Emotional Assessment (FEAS).
3rd meeting/developing a plan (1 hour): Therapist and parents will review the results of the FEAS, discuss goals, and formulate a plan.
Parent coaching sessions: Coaching sessions can be done bi-weekly or monthly, depending on the recommendation,  and can involve 1) video review in which the therapist watches parent/child interaction video with parents to discuss how to maximize parent-child interaction; 2) interactive play sessions with parent and child in which the therapist provides suggestions and models play techniques that are geared towards fostering the child's ability to attend, relate, communicate, and engage in shared problem-solving experiences.
Training and Mentoring for Professionals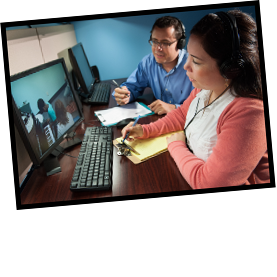 For Professionals we offer:
–DIRFloortime certification training for therapists and educators
–Supervision/mentoring for for therapists interested in utilizing Floortime strategies into their practice
–Training courses can be offered at a venue near you. For information please contact us.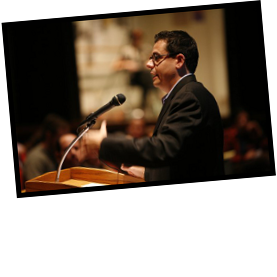 *****All programs are approved and licensed by the Interdisciplinary Council on Development and Learning


Research Evidence Supporting DIRFloortime
Developmental approaches, including DIRFloortime have the strongest research of any intervention to support its effectiveness in improving the core features of autism spectrum disorder including relating, interacting, communicating, and social-emotional development. For evidence supporting the DIRFloortime model click Research Evidence
DIRFloortime sessions are conducted and overseen by Dr. John Carpente. Dr. Carpente is a NYS licensed  therapist and is certified as an Excerpt DIR practitioner and trainer by the Interdisciplinary Council on Development and Learning (ICDL)  
To set up an initial consultation with John Carpente, Ph.D., email DIRFloortimeNY@gmail.com